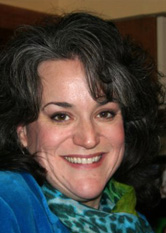 JULIE RAY is a Georgia-based designer for plays, musicals, television/film, and live events. With a design career spanning 25 years, she is known for her varied and imaginative work. Her interests lie in the foundation practices of art, and how they best apply to the story-telling aspect of designing.
In addition to her design career, Julie an Associate Professor of Scenic Design for the MFA program at University of Georgia. She is a member of United Scenic Artists Local 829, and multiple IATSE locals. Julie is a graduate of California Institute of the Arts, and UC Irvine.
Download my resume of design work..
---
Get in Touch